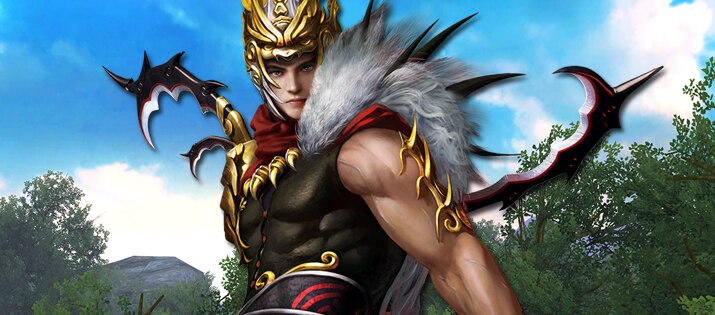 Hey Warriors, our Marketplace has been updated with great treasures! The brand new Slow Jade holds Yuan Crystal LV9, Dragon Muscles and Fine Orb Seals. In addition, you can now find CritStrike and Skill Evasion Boost Packs as well as the Snake Zodiac Fashion in the Marketplace.
Slow Jade - 0.50 Jaden
We are proud to introduce our brand new item, the Slow Jade! Each time you use it, you obtain one of the following items:
Kiring Sigil Pack x1

Yuan Crystal LV9 Grand Pack x1

Fine Seal Orb Grand Pack x1

Dragon Muscle Grand Pack x1

Affinity Bead x500

Jade Box x1

Precious Jade Pack x1
The best about the Slow Jade? All top rewards come with Kirin Sigil Shards! Combine 10 Kirin Shards to obtain a Kirin Sigil.
CritStrike Rate and Skill Evasion Boosting Pack - 5 Jaden
Each of these packs includes five orbs that increase the stats of the given type.
When you've collected six common or advanced orb beads, a single stat-boosting orb can be crafted, just right-click on the beads or the yellow forge icon on the minimap to get started. The Charging Orb that gets made is random, with six possible common orbs and six advanced orbs, each improving a different stat. Want to know more? Read more HERE!
Snake Zodiac Fashion
Snake Zodiac Suit ♂ 9 Jaden
- Snake Zodiac Hair ♂ 3 Jaden
- Snake Zodiac Boots ♂ 3 Jaden
Snake Zodiac Suit ♀ 9 Jaden
- Snake Zodiac Hair ♀ 3 Jaden
- Snake Zodiac Boots ♀ 3 Jaden

The Snake Zodiac Suit comes in three pieces, the Suit, Hat, and Boots. Once you equip all 3 pieces it will unlock a set bonus skill called Snake Charmer, a buff that makes you much more powerful and grants a ton of health regeneration.
The Snake Fashion bonus skill does the following:
For 3600 seconds, Snake Charmer increase AP by 200 points, and for 900 seconds, recovers a total of 72000 Health. Additionally, it increases Evasion by 20 for 25 seconds. Snake Charmer also shortens your casting time for skills by 20%.

Happy Shopping, Warriors!
Register and play for free in Jade Dynasty, the free-to-play martial arts MMORPG. Play as fourteen different classes in hardcore PvP with beatiful power animations! Want more game details, screens, and videos? Like Jade Dynasty on Facebook for more fan-exclusive content! Plus, subscribe to our YouTube channel for the latest Jade Dynasty videos.